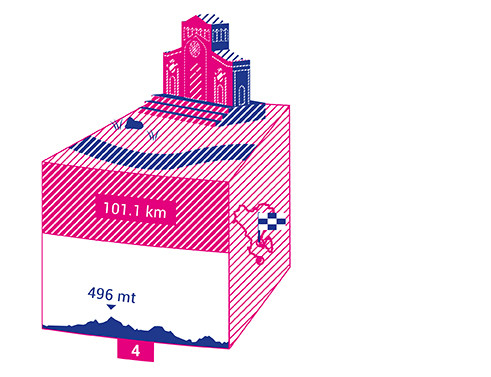 Start: Via P. da Lissone, 12:10
First stage in Lombardy starting from Lissone. The highest point is in Montorfano then the route descends gradually to Carate Brianza.
Altimetry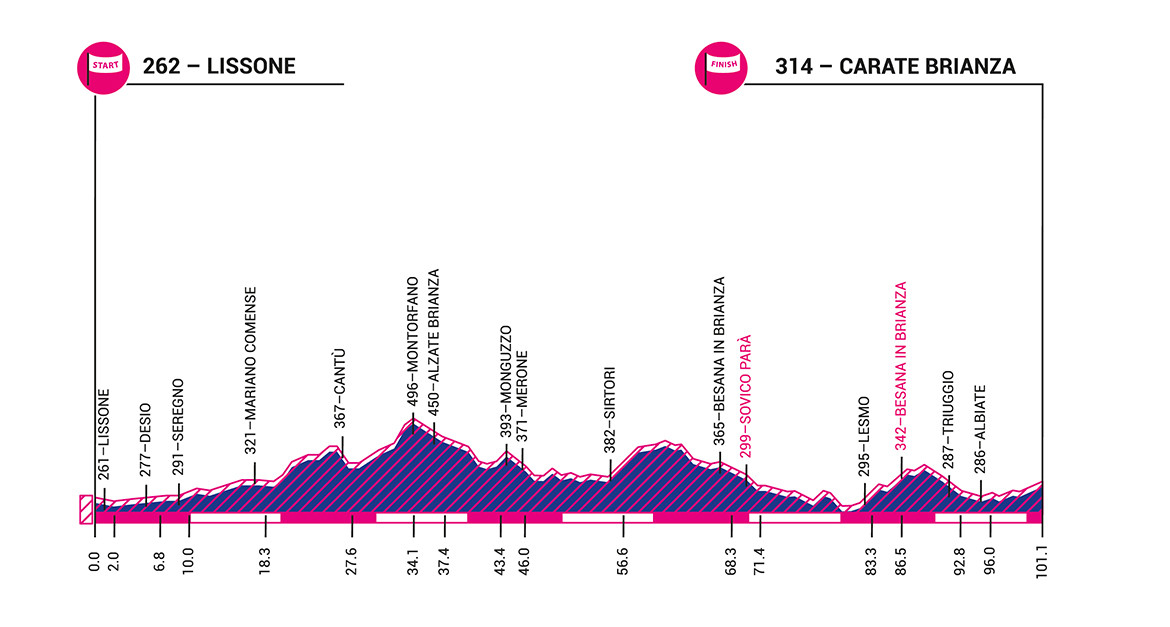 Planimetry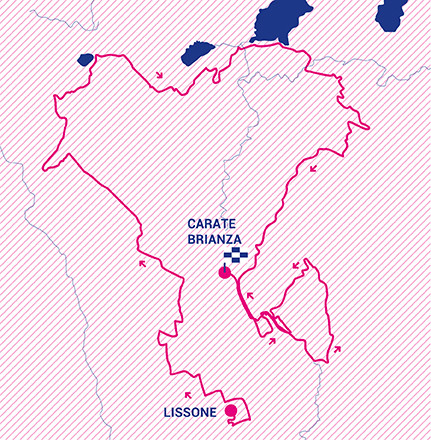 Events
News
"Alfonsina, the race for emancipation", is a theatrical reading with live music. It's an engaging and exciting hour of entertainment, even for those not keen on cycling, produced by Luna and GNAC Teatro. The event is promoted by BCC Brianza e Laghi.
Ghisallo Museum, 8.30 pm. Free admission.
For more info: museodelghisallo.it/en 
Stage 4 of the Giro Rosa Iccrea (8 July) will be officially presented on Friday 14 June at 11am at the auditorium hall of the Municipality of Lissone (M). The stage is 100 Km long. It will start from Lissone (Piazza della Libertà) and will arrive in Carate Brianza.
Via Antonio Gramsci, 21 – 20851 Lissone MB
BCC around the stage
Banche di Credito Cooperativo (BCC) are local mutualist cooperatives banks that have the purpose of favouring the participation of local operators in the local economy, favouring families and small businesses, promoting access to credit and contributing to the equalization of opportunities.
BCC Brianza e Laghi
BCC Carate Brianza
BCC Milano
CRA Cantù
BCC Valle del Lambro e Triuggio
Gallery
Dal 5 Luglio, tappa per tappa, saranno disponibili i video e le foto dell'evento.